From our annual Maturometer research
Digital budgets are widely understood to grow and become much more strategic. At the same time, senior management is increasingly pressuring their staff to quantify the impact of their digital initiatives ("show me the money").
Arguably, the seed to success lies in evidence-based planning. But today's reality is totally different:
In 2015, only a small minority of pharma staff (17%) "completely agreed" they had a robust mix planning process;

In 2019, this small group of confident marketers had more than HALVED to 8%
Enter the Omnichannel Planner...
The Omnichannel Planner is a cloud-based, self-service omnichannel planning tool for life sciences. It is based on our proven 6-step campaign planning methodology and allows you to build a solid quantified omnichannel plan, in terms of reach, frequency, impact, content and budget – at the segment level.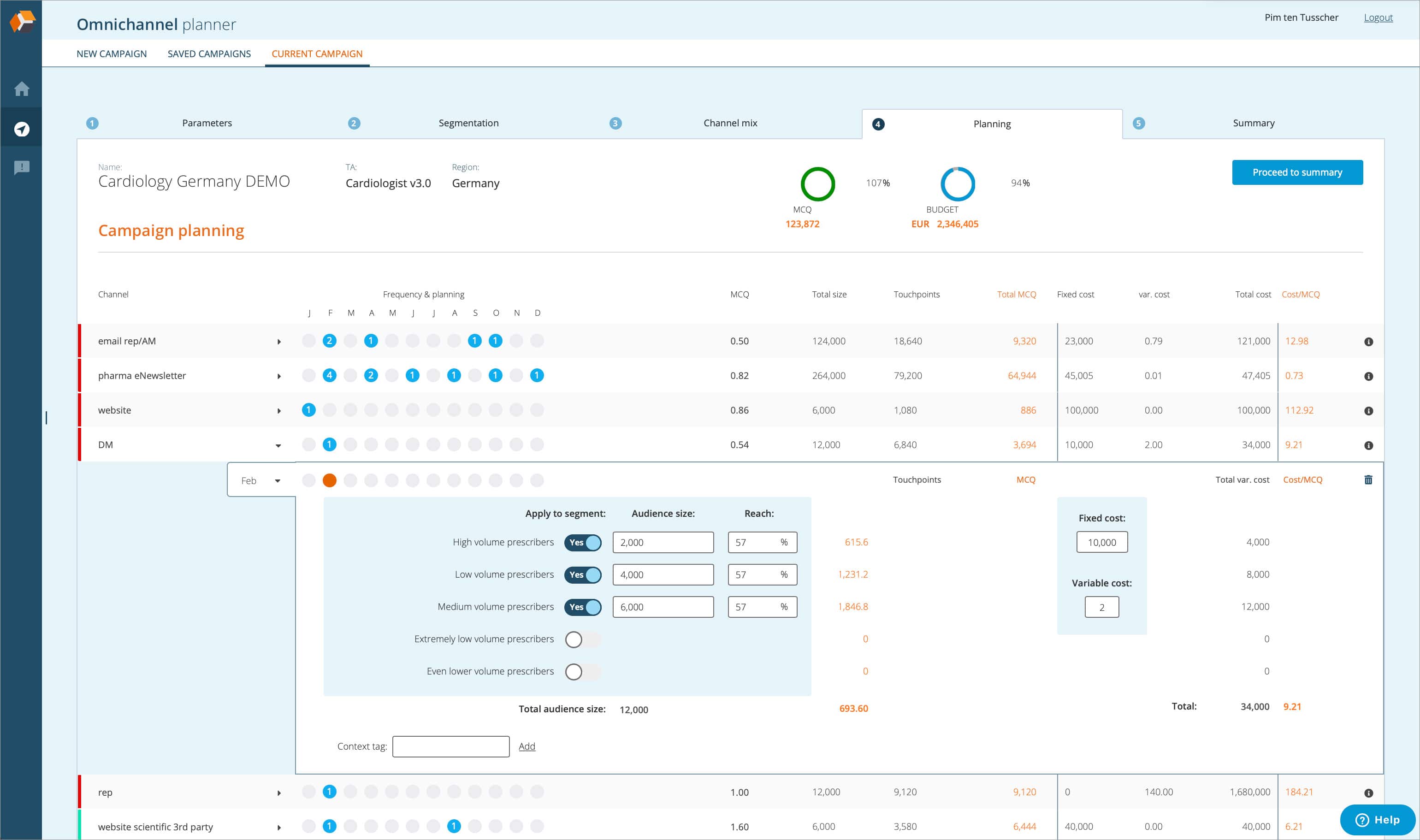 Key features
Self-service campaign planning solution (reach, frequency, impact, content, budget)
Quantify your campaign plan
Cloud-based growth platform with regular product releases
Self-service campaign planning solution
The Planner is in line with our six-step campaign planning approach, which puts strategy & messaging (steps 1 to 3) squarely before channel tactics (4 & 5). Thanks to the Planner, you can leverage your insights into steps 1-3 easily into step 4. (NOTE: We also provide extensive planning workshops, where we go into much more breadth & depth on all 6 steps).

Quantify your campaign plan
We start from your current situation - are you reaching your target frequency & impact - for each segment? Where can digital help to increase relevant cost-effective touchpoints, get a better cadence/frequency, optimize your budget for each segment, for the required target impact/MCQ, …? (MCQ= Multichannel Equivalent – a metric enabling you to compare the impact of different channels). As you input your campaign variables and start planning, the Planner will keep track of all of these variables, so that you can optimize your plan on the fly.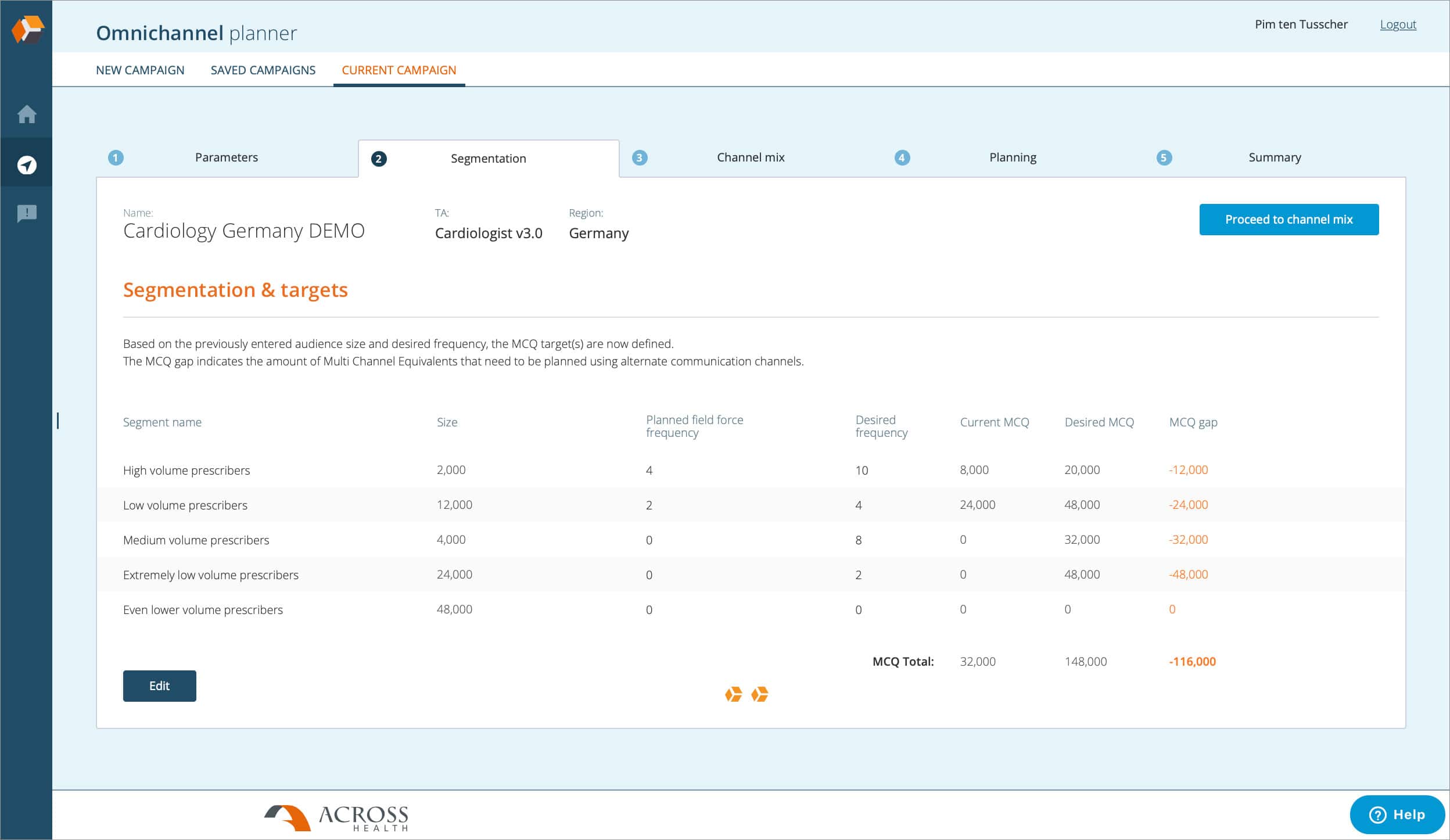 Leverage your Navigator365™ data
The Omnichannel Planner taps seamlessly into our unique Navigator365™ research, allowing you to create a campaign plan based on solid insights. Your Navigator365™ data sets become readily available in the Planner and for each channel a set of key parameters is provided in terms of reach, impact, frequency and cost.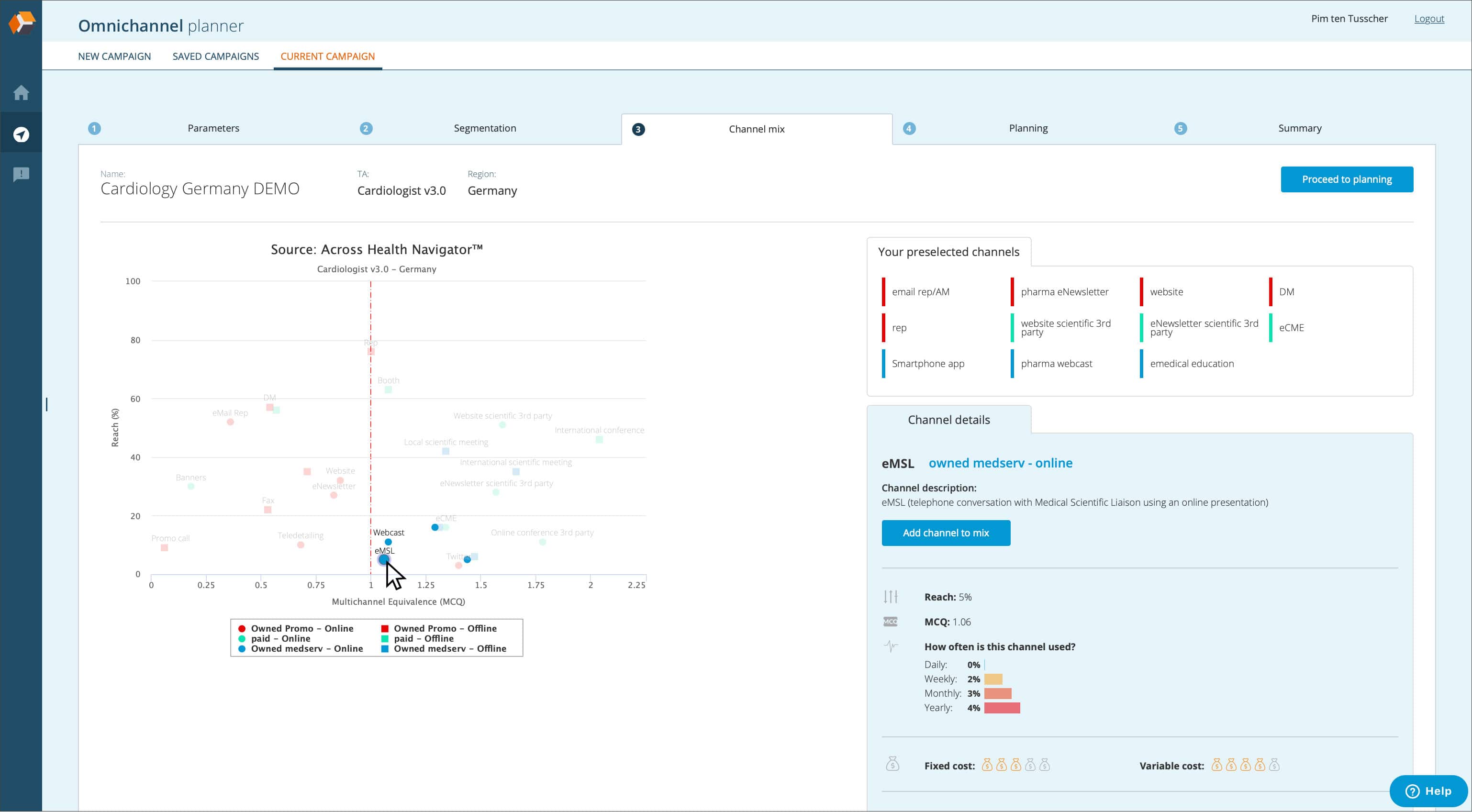 Cloud-based growth platform with regular product releases
The Omnichannel Planner is cloud-based and single instance. As a customer you will therefore benefit from all ongoing developments: next to monthly product releases, we have developed an exciting, dynamic roadmap, with a lot of great features in store for the nearby future.
Contact:
For more information, please contact us.
Further reading:
Discover our Navigator-powered OCE suite.