Optimize virtual congresses for the post-COVID era
Industry insights
---
Navigator365™ insights (EU5 SPEC, 2019 vs Q4 2020) show online congress has increased its reach by 37% with a 3% rise in impact; however, a study conducted last December by the International Pharmaceutical Congress Advisory Association (IPCAA) and recently shared by PME Live, reveals "HCPs are spending less time engaging with educational content than they would do if they attended in person" because they're not a "captive audience" anymore and have innumerable everyday distractions competing for slots on their calendars.
In this scenario, what can pharma do to enhance virtual congress participation?
Ben Harbour (Senior Consultant, Across Health) shared some of his views to optimise virtual congresses post-COVID and five key steps to ensure pharma delivers engaging virtual congress experiences.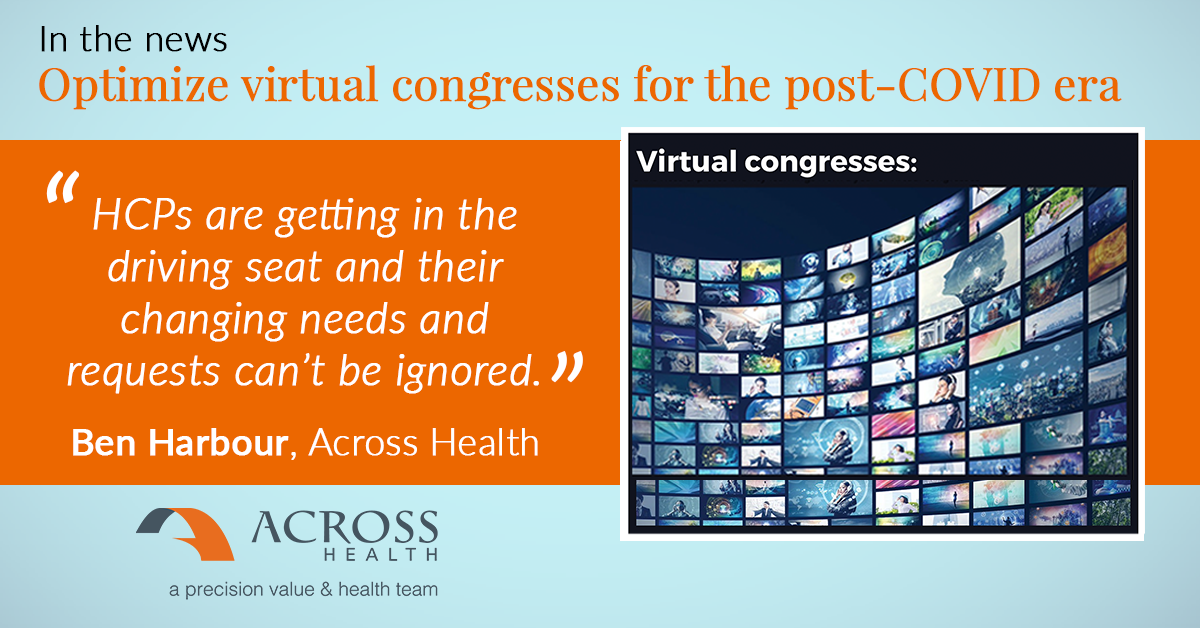 PS. We're joining "Pharma Customer Engagement Europe 2021" as a Gold sponsor. Visit our event page to know more about our presentation on April 21st.
Do you want to have a chat about how Across Health can help your company to optimize the Omnichannel HCP Engagement during C19 times and beyond? Let us know!
---
Previous
Next