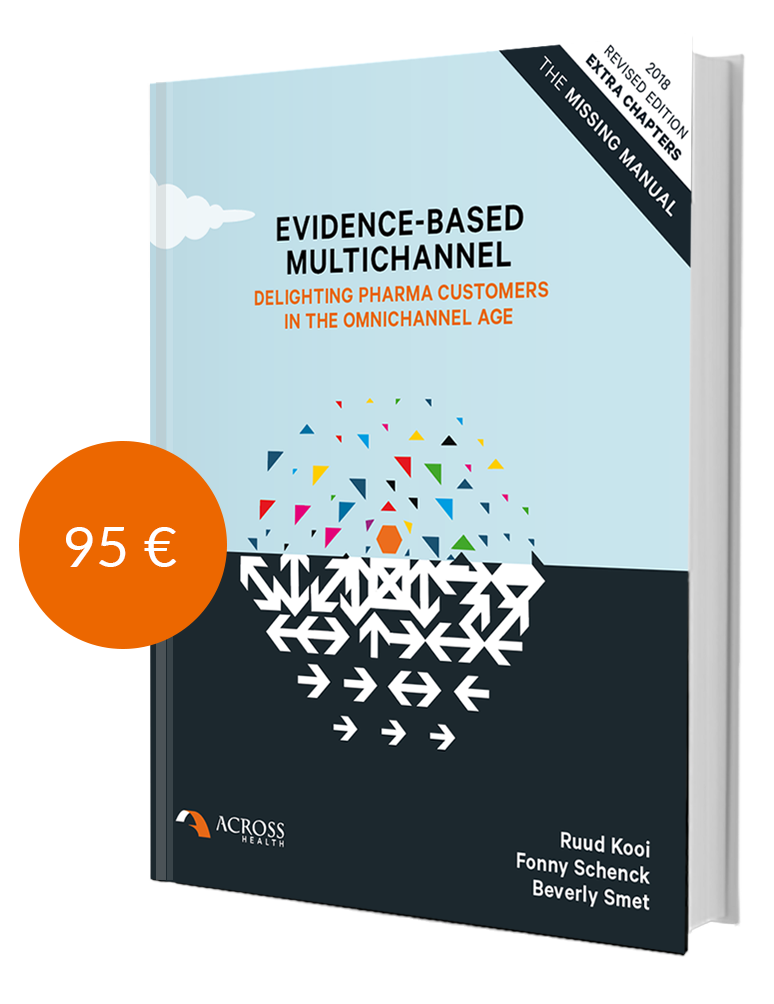 The missing manual for pharma marketers
Has your life science company started on the multi-channel journey but found itself in need of a good roadmap?
Across Health's omnichannel experts Ruud Kooi, Fonny Schenck and Beverly Smet describe & discuss the highways and byways of the digitally disrupted landscape, as it impacts the pharma industry. Full of actionable insights and clear guidelines, this book will tell you everything you need to know (but were too afraid to ask) to boost and direct your company's customer engagement.
FULLY UPDATED FOR 2018, WITH NEW CHAPTERS, STATISTICS AND INSIGHTS
Featured Offering: Navigator 3.0 - NEW!
Discover reach and impact of over 50 channels
With the incessant growth of digital channels and HCP access restrictions, a fact-based decision platform for optimizing the mix in life sciences has rapidly become a critically important asset. The Across Health Navigator family offers a uniquely actionable set strategic of insights in this space, and is used by over 30 companies. In Q4 2017, the 3.0 version was launched, which extends beyond channel reach & impact, and adds content, context and 3d-party media – plus extensive benchmarking by channel.