Is your company ready for the post-COVID world?
With customers and stakeholders increasingly favouring digital and omnichannel, many industries have embarked on digital transformation, attracted by the strong revenue gains (>=+10%), lower cost to serve (>=-20%) and superior customer experience(>=+20%). However, success has proven to be unevenly distributed across industries…Only 14% of companies have had some success – and only 3% claims full success (Mckinsey 2019).
Biopharma has generally been perceived as slow-paced in this space, but COVID-19 appears to have accelerated this significantly.
If you want to know how to create the best go-to-market organization to maximize the benefits of customer-centric, business-critical omnichannel -- and where you stand vs the competition, then the Maturometer is your second-to-none starting point.
Measure and benchmark your company's maturity via Gleicher's formula of change
Indeed, the Across Health in-house Maturometer is a unique opportunity to measure & benchmark your company's digital maturity - internally and against our historic database – as well as prioritize key areas for future progress and competitive advantage.
The Maturometer is designed to help you understand your company's performance on each of the variables in the so-called "Gleicher's formula for change":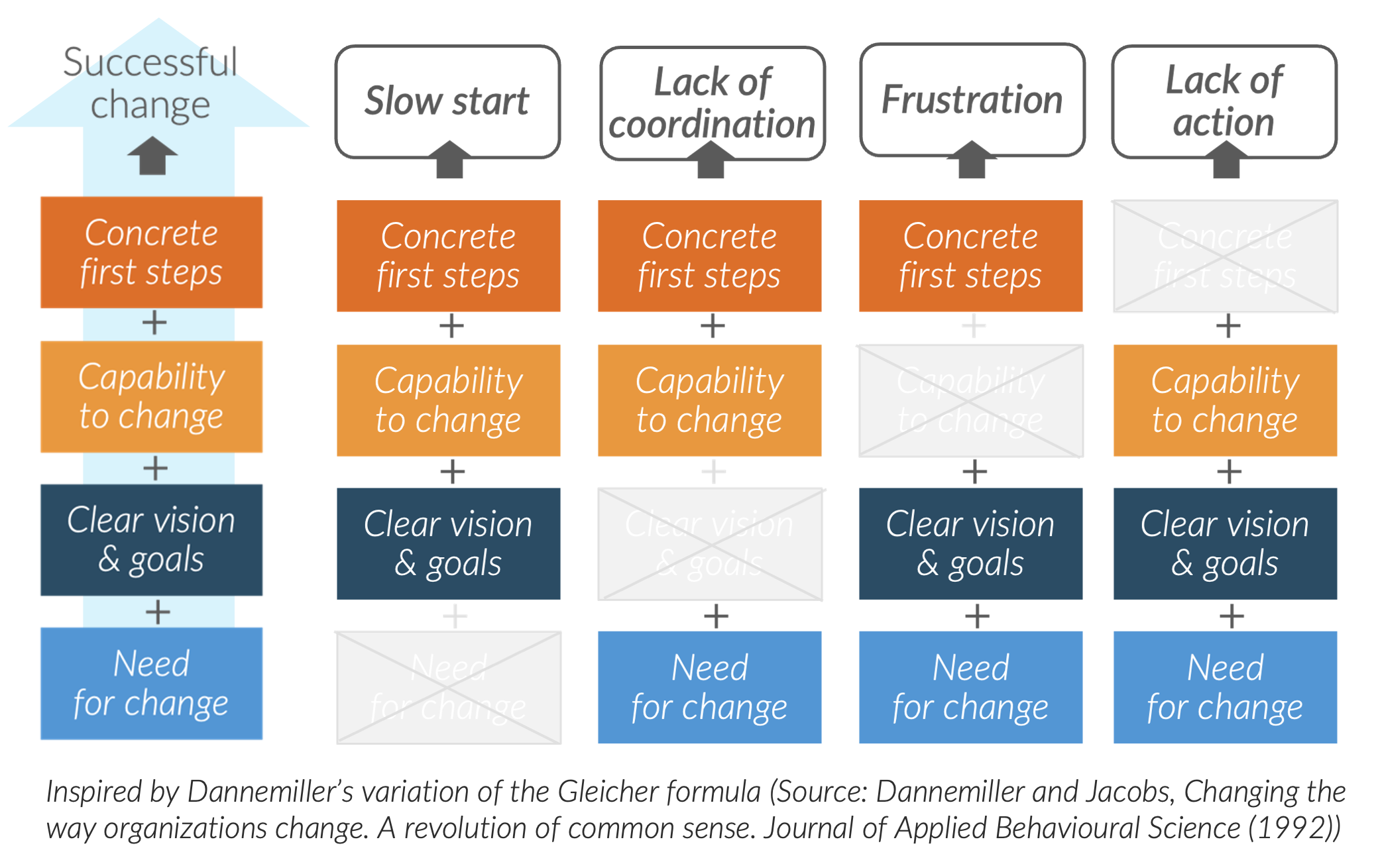 The Maturometer produces outputs in all 4 dimensions, which can be used for further prioritization and progress measurement, for instance (chart from the 2020 Maturometer Europe webinar):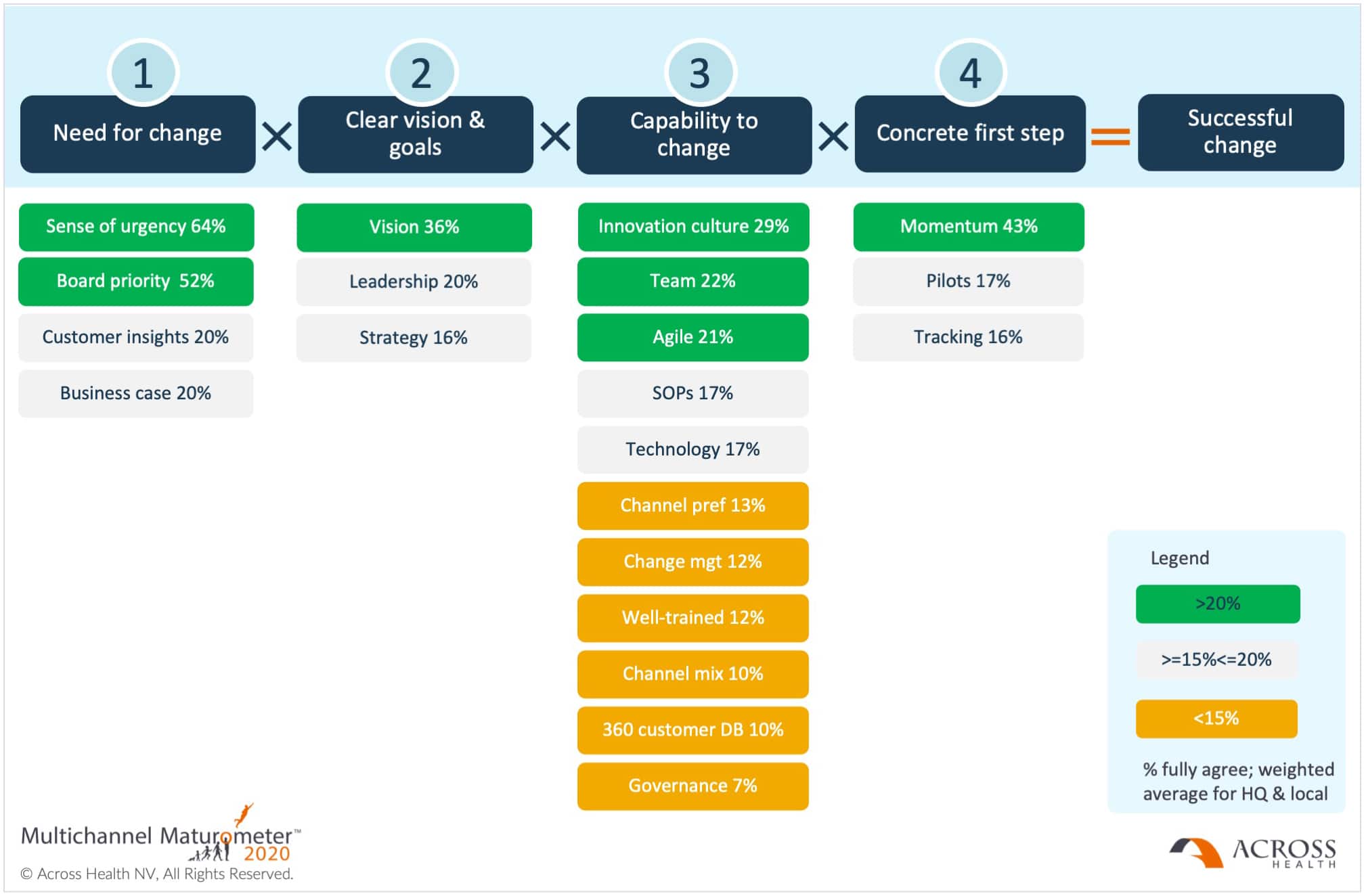 After quantifying your "as is" situation, we can help you prioritize your digital transformation focus areas in the 4 drivers for transformation: from quantifying the burning platform (upside potential vs risk of not doing anything etc), strategy roadmap, capability building, designing and executing a high-profile pilot programme, …
How do we perform this study?
Thanks to our industry-leading annual online Maturometer survey, we have gathered a robust and unique database. We run a similar version in your company and then compare your dataset with the relevant public data set. We produce a benchmarking report, which allows you to easily see how your teams compare internally (HQ vs affiliate, affiliate vs affiliate, marketing vs medical, senior management vs managers etc), and externally. These can then be further developed into a fact-based longer-term roadmap and short-term action prioritization.
Next to the base version (which is more geared towards marketing and management, we can also run a bespoke Maturometer for fieldforce and one for Medical, and bring everything together into one overall picture.
What do you get as deliverables?
The in-house Multichannel Maturometer has several deliverables:
An extensive report featuring several types of comparisons and benchmarks: internally and externally, as well as key recommendations from our experts.
A presentation and/or workshop to/with your team.
Full survey response data set for further internal analysis (anonymised).
Interested in learning more about what we can do for you?
Further Reading