Fadi Baddur
Consultant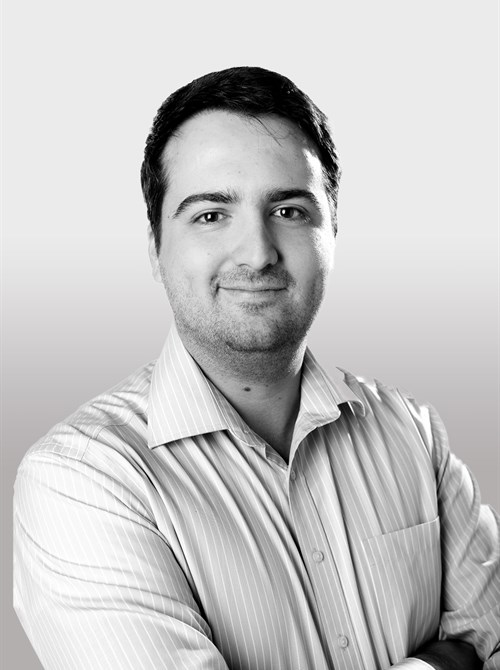 Key areas of Expertise
Multichannel Campaigns
Project Management
Digital Strategy
Social Media Monitoring
SEO
Analytics
MMA
Nationality: Belgian
Languages: EN, AR, RU
As a Senior Consultant for Across, Fadi (°1985) is responsible for Mutlichannel Marketing implementation, coordination and insuring a successful impact of digital initiatives by pharma.
Since he started his career with Across (September 2011) he had worked on various projects and offerings across multiple marketing disciplines.
Some examples of such projects include:
Supported the development and launch of the Cross-Channel Navigator offering that evaluates impact and reach of multiple promotional & non-promotional channels and helps prioritize the most impactful and feasible channel mix.
Participated in updating and refining the digital strategy framework and create a more customised and relevant product offering to our clients.
Owner of the Social Media Monitoring projects that provides an in-depth look at the buzz and conversations behind the activity of patients on social media channels for any specific therapeutic area and/or brand.
Owner of the highly reputable and engaging annual study "Multichannel Maturometer" that looks at the current digital adoption by pharma, analyses the industry's maturity level and highlights the main bottlenecks.
In the past 1.5 years he has been closely involved in a pan European Multichannel Marketing project as the liaison between client's global digital excellence teams and our local Across affiliates to insure smooth process adoption from global by local as well maintain clear communication both ways between higher management and local teams. He is also involved in the day-to-day operations insuring that monthly content rollout is performed on schedule.
Companies he was worked with: Janssen – UCB – Roche – Merck Sharp & Dohme – GlaxoSmithKline – Bristol-Myers Squibb – Novartis – Shire-Movetis.
Prior to joining Across Health, Fadi worked as the Regional Services Coordinator for BPA Worldwide (the world's largest media auditing organization) for 3 years at their Middle East office in Dubai, United Arab Emirates. Part of his responsibilities included providing consultancy and support for new clients as well as preparing them for the audit. He also participated in marketing events and road shows as well as helped expand the regional branch by converting the applicant pool into full members through the successful completion of initial audits.
In his free time he enjoys kayaking, swimming and photography.