Kyle Patel
Senior Consultant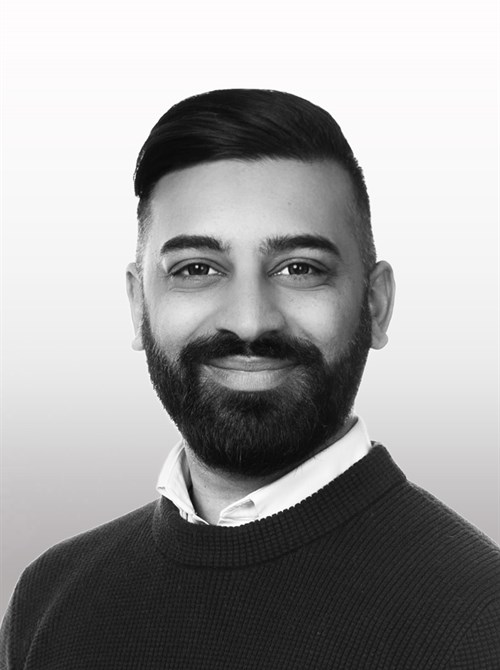 Key areas of Expertise
Multi-Channel Marketing
Brand Country and Global Marketing
Communication & PR
Digital Data & Risk Management
Digital Strategy
Cross Functional Team Working
Problem Solving
Strategic & Business Planning
Operational Optimization
Nationality: British
Languages: EN
Kyle Patel joined Across in February 2019, bringing with him over 20 years of pharma experience. A Biomedical Science Graduate, Kyle is an accomplished global digital healthcare lead focused on accelerating the use of digital practices and approaches in healthcare to drive meaningful outcomes for both business and patients alike.

He has helped leverage technology, systems, people and processes to help the companies he's worked for such as GSK, Novartis, Pfizer & ViiV Healthcare develop robust digital ecosystems and approaches improving brand reach and impact. Having worked & lived extensively across Europe, US & Emerging markets in various roles such as business development, brand marketing & launch excellence has enabled Kyle to fully appreciate the internal and external issues that need to be solved for to realize the full potential of pharma brands in increasingly highly competitive environments.
He was a founding member of GSK's first global Multi-Channel Marketing team and helped develop the first fully connected global customer engagement model/ecosystem (personal & non-personal) improving how GSK met its customers in the evolving digital space with its brands, messages & channels, culminating in the successful digital launches of several Oncology compounds/extended indications.

His experience spans both clinical, commercial and medical phases of products development across a wide range of therapeutic areas such as Oncology, Virology & Specialist Medicine. He has penned several related articles and regularly speaks at industry events such as Digital Pharm East.

Outside of work Kyle enjoys travelling, painting & selling canvases, macro photography and is an avid Instagramer with 13,000 followers to date!