Marie-Pierre Sorba
Senior Consultant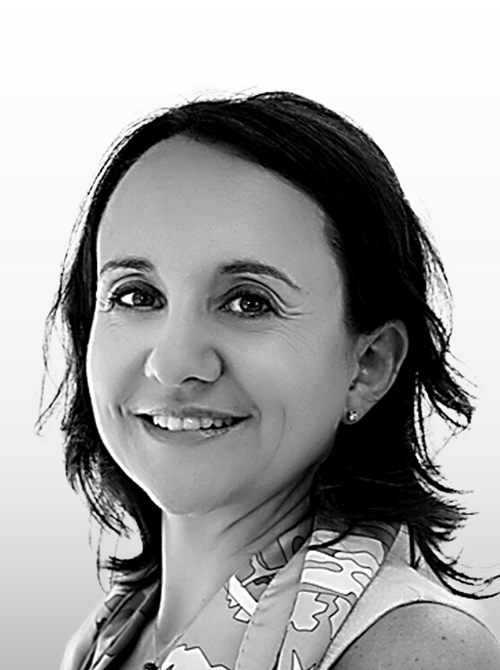 Key areas of Expertise
Strategic Marketing
Strategic Planning
Patient Centricity
Creativity & Innovation
Brand Lifecycle Management
Multichannel Marketing

Nationality: FR
Languages: FR, EN, SP
Marie-Pierre is a seasoned pharma marketer, with over 15 years of experience, in strategic and operational business positions at national and global level. She led the marketing strategy definition and execution for global brand launches, and also maximized lifecycle management for mature assets. She has led a wide variety of projects and teams: in RX business for Almirall S.A in Neurology, Gastroenterology, Pain, Allergy, Inflammation. Prior to this, she gained experience in OTC business and Dermocosmetics at Pierre Fabre Dermocosmetics. In her last position, she was Head of Global Marketing.
Along her journey, she has had the opportunity to create fruitful relationships with Key Opinion Leaders and collaborated with patient associations, putting the patient as much as possible at the centre of key initiatives. She has been the initiator of several digital projects and 360º educational program (HCP, Patients and carers, internal Staff) with a multichannel approach.
Recently she has been independent consultant for Start-ups in biotech, helping them to start projects from scratch. She has also enlarged her life science experience by collaborating with hospitals to develop value-adding services.
Since 2017, she has collaborated with the Center of Research in Healthcare Innovation Management of the IESE Business School. In 2011 she was a speaker for the Global Corporate Strategy Course of the Saint Joseph's University of Philadelphia.
Marie-Pierre is biologist and holds a master degree in Pharma marketing at the Kedge Business School.
She is a French native, from Corsica, and has been based in Barcelona for many years. She is the happy mother of two children, and wife of a triple marathoner former rugby player! The week-end is always dedicated to sport training and children's competition. Marie-Pierre relaxes by practising Yoga and having a great time with her friends.