Beverly Smet
SVP Global Accounts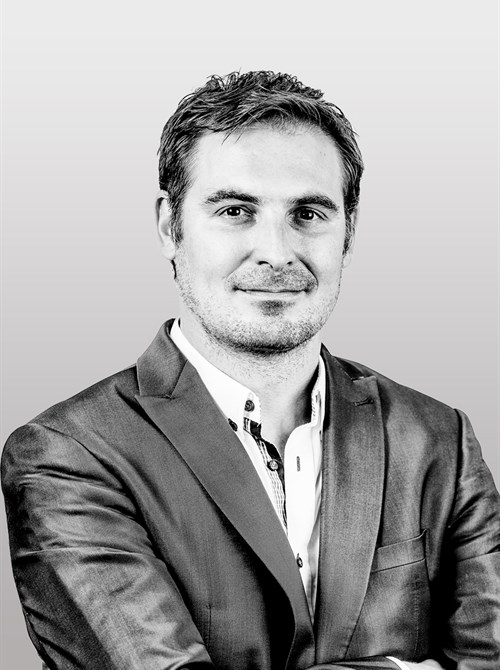 Key areas of Expertise
Multichannel strategy
Patient centricity strategy
Remote selling strategies (eREP / eMSL)
eMedical strategy
Closed loop marketing (CLM)
New business models/ Healthcare disruption
Multichannel impact measurement
Mulitchannel training
Nationality: Belgian
Languages: NL, FR, EN
Beverly Smet (°1978) is the SVP Global Accounts at Across Health. He holds a university degree in Applied Economics and an MBA in Marketing Management.
Beverly started his career at Nutricia (Danone group) where he was a marketing manager for 5 years in infant nutrition, gaining both FMCG and Pharma experience. During that time he also developed a world-class CRM loyalty program targeted at expecting and young parents.
In 2006, Beverly joined Across Health. In his current role, Beverly is responsible for the international business development of different top 10 pharma companies, next to providing strategic advice in digital/multichannel marketing and medical education.
Prior to his current role, Beverly was Vice President Europe South and Managing Director for Across Health Belgium. Since his start at Across Health, Beverly has been involved in many different digital/multichannel projects for leading pharmaceutical companies such as Johnson & Johnson, GSK, UCB, Pfizer, Lilly, Actelion, Daiichi Sankyo, ...
Complementary to his activities at Across Health, Beverly also (co)hosts two courses (one on digital strategy and one on patient centricity) at C.E.L for Pharma, a European independent training institute for pharma executives. He has also been a speaker at international events such as EyeforPharma and NextLevel Pharma.