A 1000 to 1: Across Health's view on the topics of the day
News
---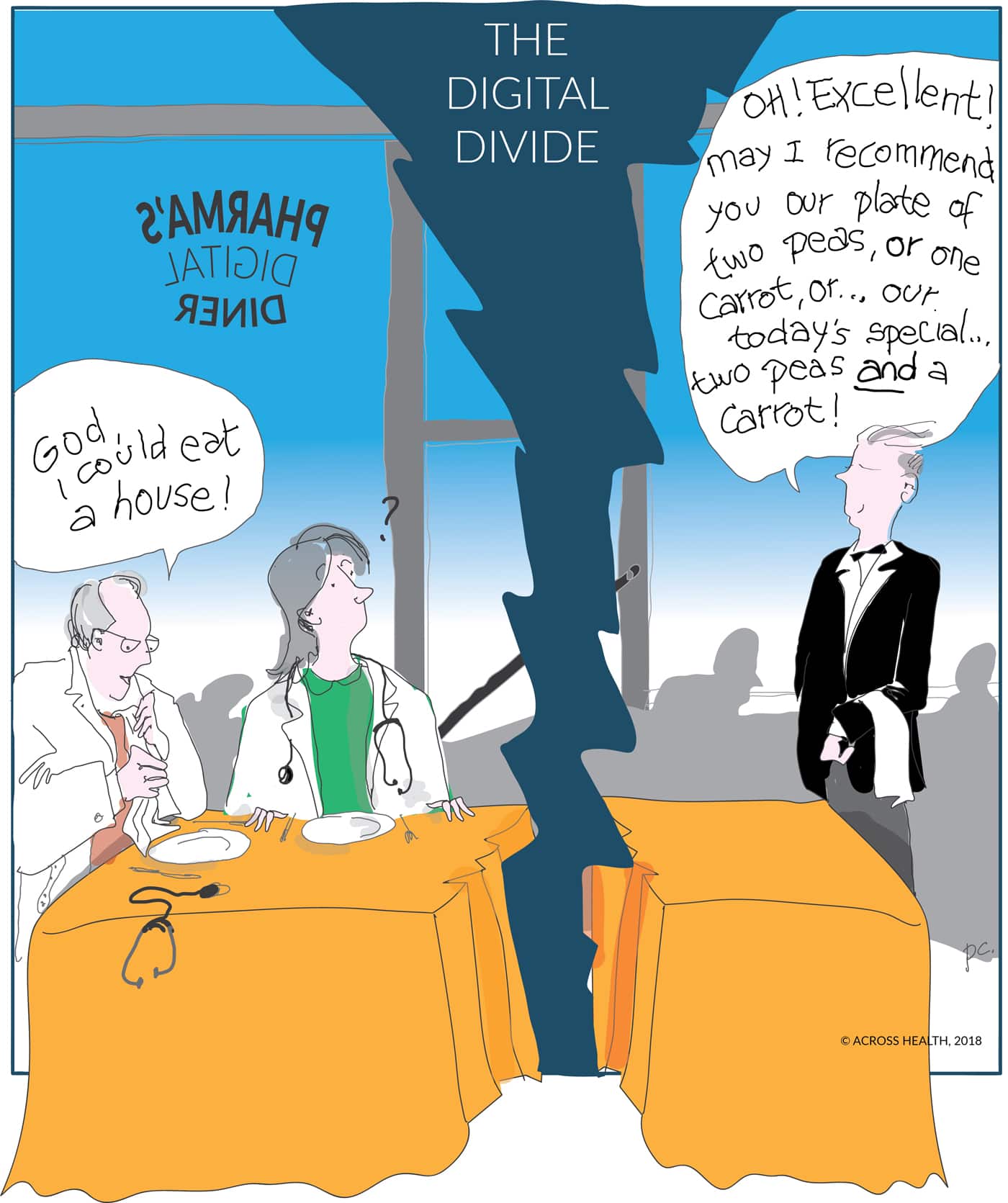 Pharma is generating ever more content, ranging from descriptions about products to patient stories, to webinars, to emails…. But all this is irrelevant if the right physicians don't see it at the right time.
The gap between what HCPs want and what HCPs get – the digital divide – is only growing.
Dive into the details of this month's 1000 to 1 subject: check out our vlog by Fonny Schenck, CEO, and blog by Philip Baciaz here.
---
Previous
Next