Defining digital KPIs in a post-COVID world
Industry insights
---
Pandemic has forced the pharma industry to restructure not only their customer engagement strategies but also the way of measuring the results. As a result, some companies are really struggling to establish meaningful KPIs for the "new" digital channels they've been implementing.
Christophe Brock (Head of Impact, Across Health) shared some of his tricks and tactics when setting the right KPIs to evaluate the success of omnichannel campaigns in life sciences. Read the full PME magazine interview to discover the ten dos and don'ts of digital KPIs.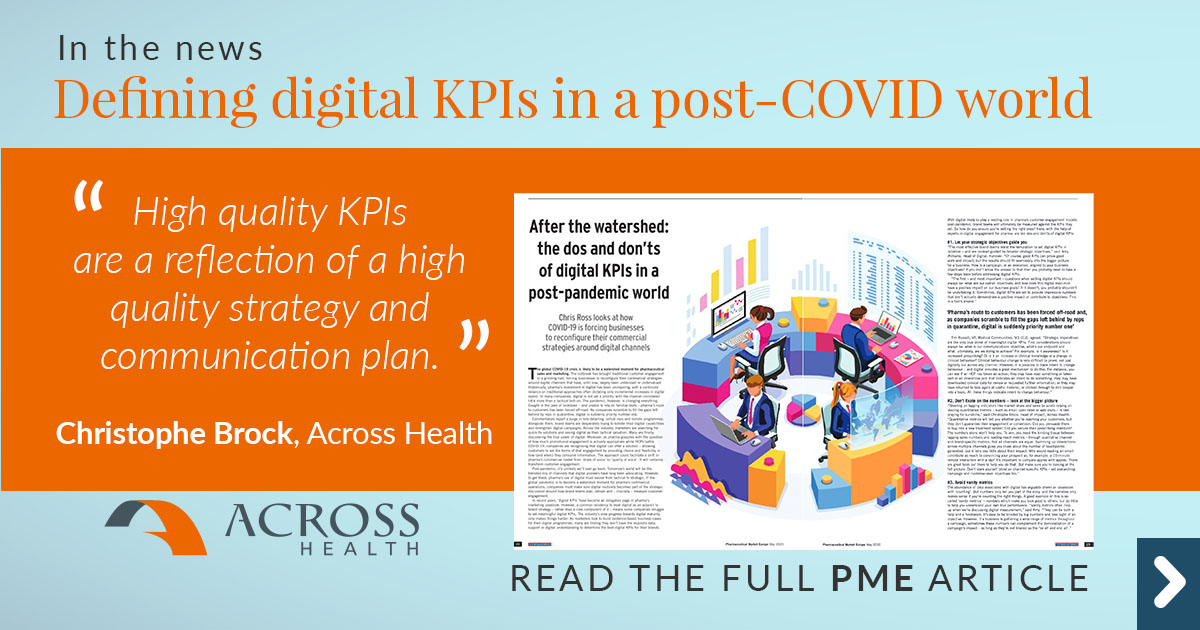 For more information on how to measure and evaluate your company's omnichannel customer engagement, please contact us.
---
Previous
Next