Reimagine customer engagement in a post-COVID world
Newsletters
---
Get the latest updates delivered right to your inbox by signing up below
---
Dear colleague,
Hope you are doing well in these hopefully once-in-a-lifetime conditions. As philosopher Karl Popper put it: 'Optimism is a moral duty'.
I can also imagine that, next to solving the myriad of acute staff and business priorities, you are already starting to reimagine: What's next? What's the future of customer engagement? Will this be the tipping point for digital at scale? And if so, what will be needed to be successful and lead in the new space?
At Across Health, we are also engaging with clients on these two fronts. On the one hand, we are helping some of them alleviate their acute omnichannel customer engagement needs (webinars, digital competency building, train the trainer for remote engagement, …). At the same time, we are also bringing our best consultants to bear to help them co-create "the future of the fieldforce/MSL/congresses/marketing", and the implications on the long-awaited digital transformation in life sciences.
Our free COVID-19 offerings

For these "what's next" type of strategic efforts, we bring selected data to our clients to validate and enrich their hypotheses. At the same time, we felt it our moral duty to provide the broader community with some of these idea starters for free (bundled on our dedicated page), including:
Elearnings: our 15 modules are freely available for 2 months – over 3,500 users completed an average of 6 courses – the most popular ones being 1) strategy, 2) email engagement, 3) remote engagement.
NOTE: Time is of the essence – free access ends on May 26!
Webinars: we held our first webinar in March and the second in May. Both received over 450 registrations. Don't miss the on-demand versions!
Maturometer Snapshot: we ran a dedicated minisurvey in March (n = 121) – some of the highlights: digital marketing budgets will rise from 19% to around 30% (still a huge underestimation, according to me); 63% sees the strong impact continue after the crisis, and remote and approved email are mentioned as the main channels for future focus. The "big" Maturometer is planned for May – you will be invited soon.
Navigator365™ Spotcheck: we ran our first minisurvey in March already (over 300 EU5 HCPs in EU5 – half GP and half SPEC); one of the key outcomes was the increasing role of attitudinal segmentation & targeting, the reconfirmed importance of emedical education, the fast rise of rep email and rep call, and the difference between geo markets (we compared DE & ES).
The second Spotcheck (300+ EU5+US oncologists) has just been completed, and results were shared in our May 19 webinar.
Our product offering in COVID-19 times

Next to our free data and skill building support during COVID-19 times, we also offer a commercial range of data-rich products and services to help you reimagine the future of customer engagement. Some are function-agnostic; others are more specific:
All functions - Navigator365™
The Navigator365™ core sets, which are traditionally harvested in Q4, will now be offered in 2 waves in 2020: a first one in June, to help clients get a first "indication" to help them plan for their 2021 budgets; the second leg will be run in October. Clients will get both sets for the price of one, and the second set will be compared to the Q4 2019 set.
The 2020 edition will be hosted on our cloud platform (Navigator365™), which features several self-service analytical Powertools, ranging from interactive channel maps, TA/country consolidated sets, and comparative analytics. The media and benchmarking Powertools are next on the list.
All functions – capability building
In view of the strong need for reskilling & upskilling, we are extending our successful Excellerator elearning platform into a "next-generation" dynamic platform (Scala365™), which is due for summer 2020.
All functions – "the next normal"
Our successful Virtual Focus Group format is now also available to validate your hypotheses/co-create the future of customer engagement with your key stakeholders – a special script for HCPs has been developed. In addition, we offer (virtual) workshops, presentations etc.
Fieldforce enablement
We offer a train-the-trainer package for remote engagement as well as a Maturometer for reps – in addition to 3 off-the-shelf elearnings (for sales management and marketing).
Marketing
We are preparing a dynamic, "next best channel/HCP" campaign execution platform, blended and fully integrated with key Navigator365™ insights. In addition, we offer an extra flavour of our O.L.E. (Omnichannel Launch Excellence) framework: digital-only/heavy launches.
We do hope that our free services and the range of our new offerings will help you bring digital @ scale to your customers & in your organization!
For more information on any of the above topics, please send an email to us.
In the meantime, we are as ready as we possibly could …
Take care & hope to see you around!
Fonny Schenck
CEO, Across Health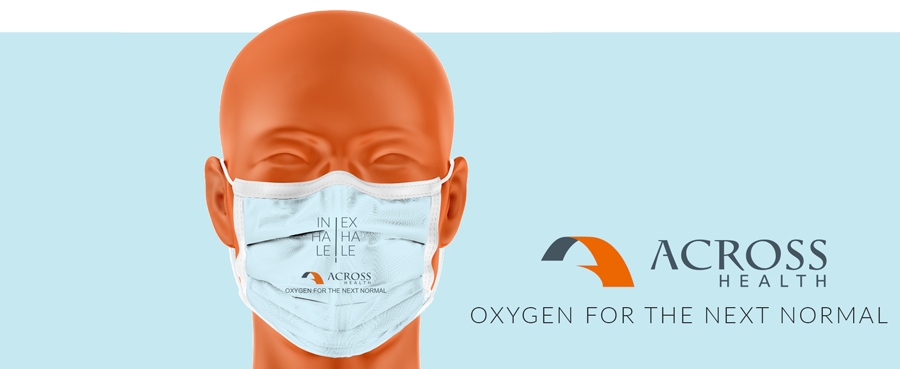 ---
Previous
Next