---
We have recently unveiled the results of the 2017 Multichannel Maturometer study. To see the results, click here, or to watch an in-depth webinar, click here.
After five years of slow progress, it appears that we have - finally! – got onto the runway for digital in pharma. Indeed, there has been a 20% uptick in digital marketing budgets. This brings digital up to 19% of total marketing spend (and even higher in the US).*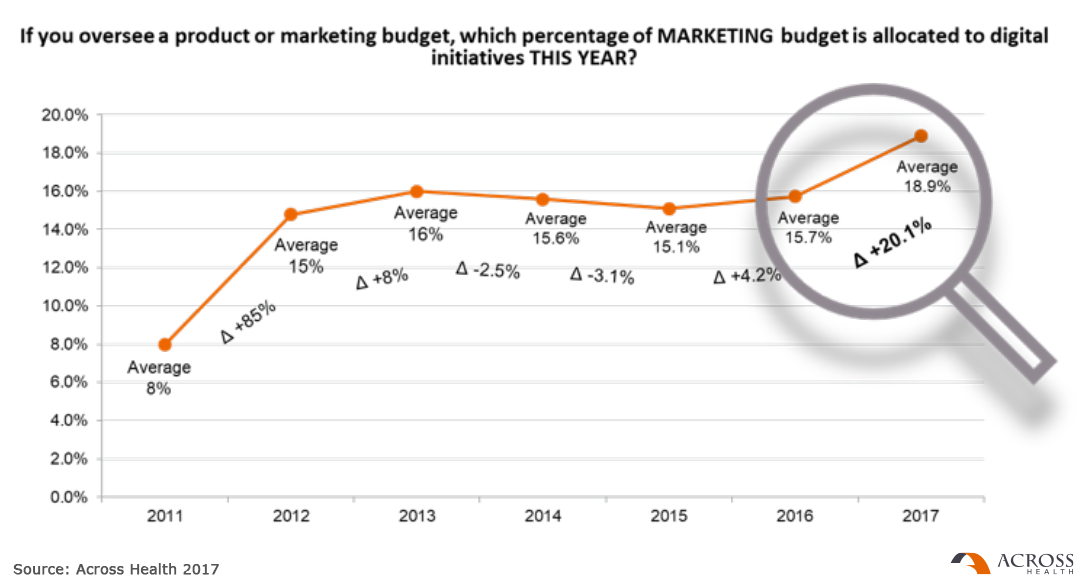 Another glimmer of hope is that boards are (finally) getting behind these programmes – one of the biggest changes this year. In the real world, we see several newly minted CEOs of industry majors and specialty companies taking charge of digital themselves, which is a clear change to the scattered "bottom up" approach seen in most companies so far.
Not all is rosy, however. We see a continuation of the historic low level of satisfaction with digital and multichannel activities. There has been no change since 2015, and only 13% are very satisfied. In addition, the level of expertise in digital in general and channel mix decisions in particular continues to be very low.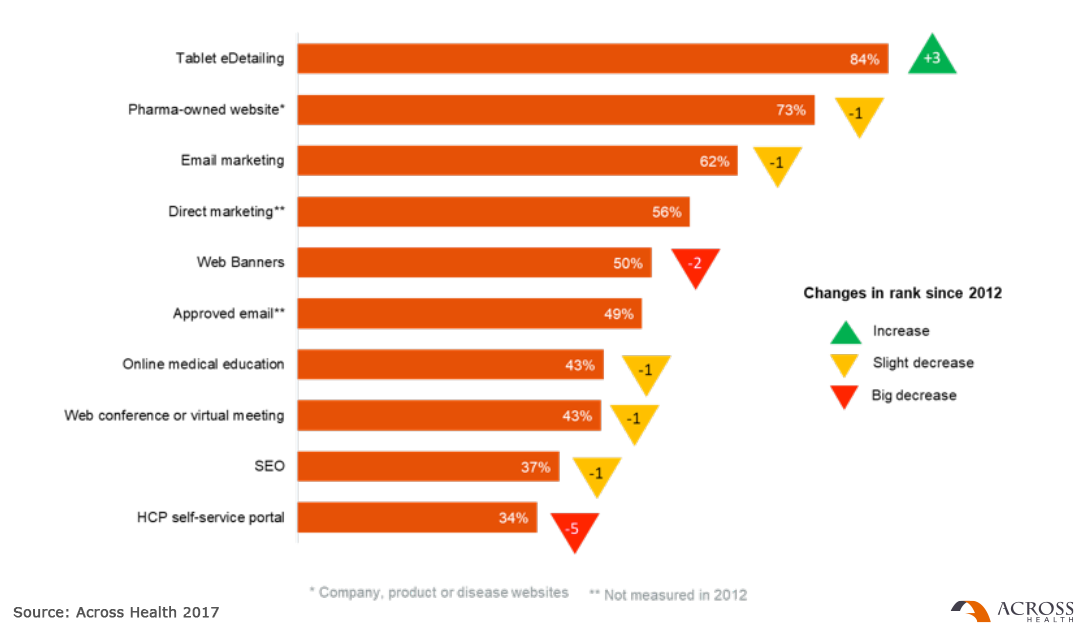 Interestingly, the only exception is the multichannel rep. This is the only space where knowledge and comfort continue to grow – 84% of respondents (vs 74% in 2016) feel quite or very confident here. Also, looking back to 2012, the only two key MCM tactics that continued to increase in prominence are rep-focussed channels (tablet detailing and approved emails). At the other extreme, a very low level of comfort with marketing automation (28% - similar to 2016) confirms this rep-centric trend.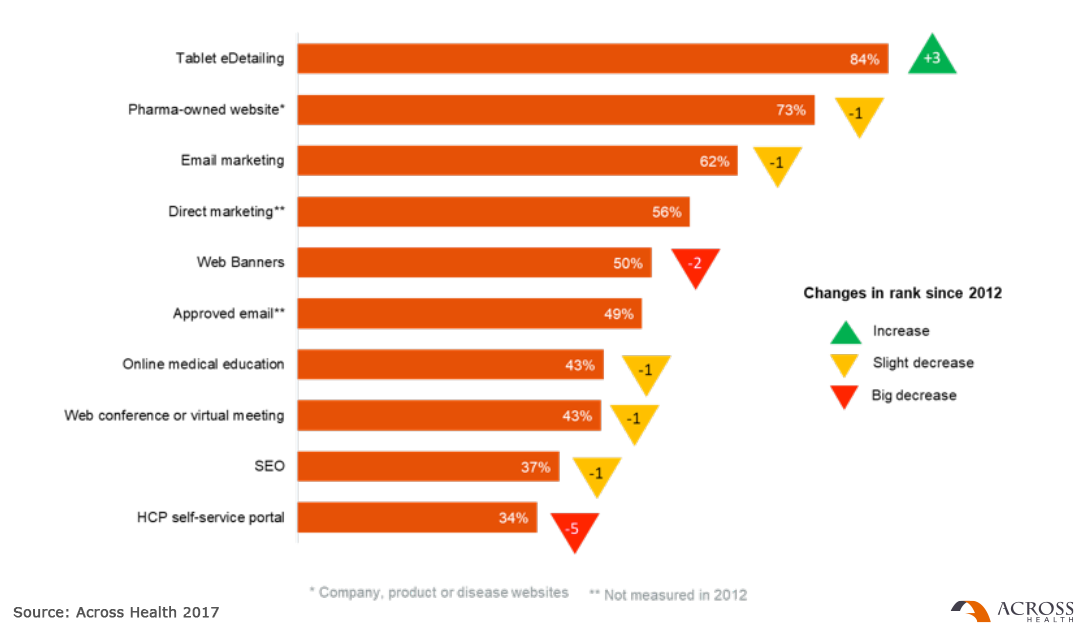 But…. What does this mean?
Could this be a case of "Multichannel Myopia", with the industry widely digitising the old model and considering it 'solved', while ignoring other segments and stakeholders, as well as new opportunities (like health tech)? And, could this unidimensional focus (and perhaps ditto strategy) not also explain the low satisfaction levels? High margins, a complex regulatory environment, and limited competition have long fended off the burning platform for digital transformation in life sciences. Thanks to some of the above trends, however, the industry appears ready for take-off. Do you want to fly high or stay grounded?
*If you look at the total customer engagement budget (marketing, sales, medical and service), digital budgets are probably closer to 6-7% (vs 4-5% last year)…
---
Previous
Next