The In-house Multichannel Maturometer is a unique opportunity to benchmark and measure your company's digital maturity internally and against our high-quality historic database of over 1,000 respondents.
Why does your organization benefit from this benchmarking study?
As pharma is getting serious about digital, it is important to know where your company/TA/team stands in terms of digital maturity – internally vs other teams, and externally vs top global pharma companies. Our study is designed to better understand your company's performance on the following 4 dimensions: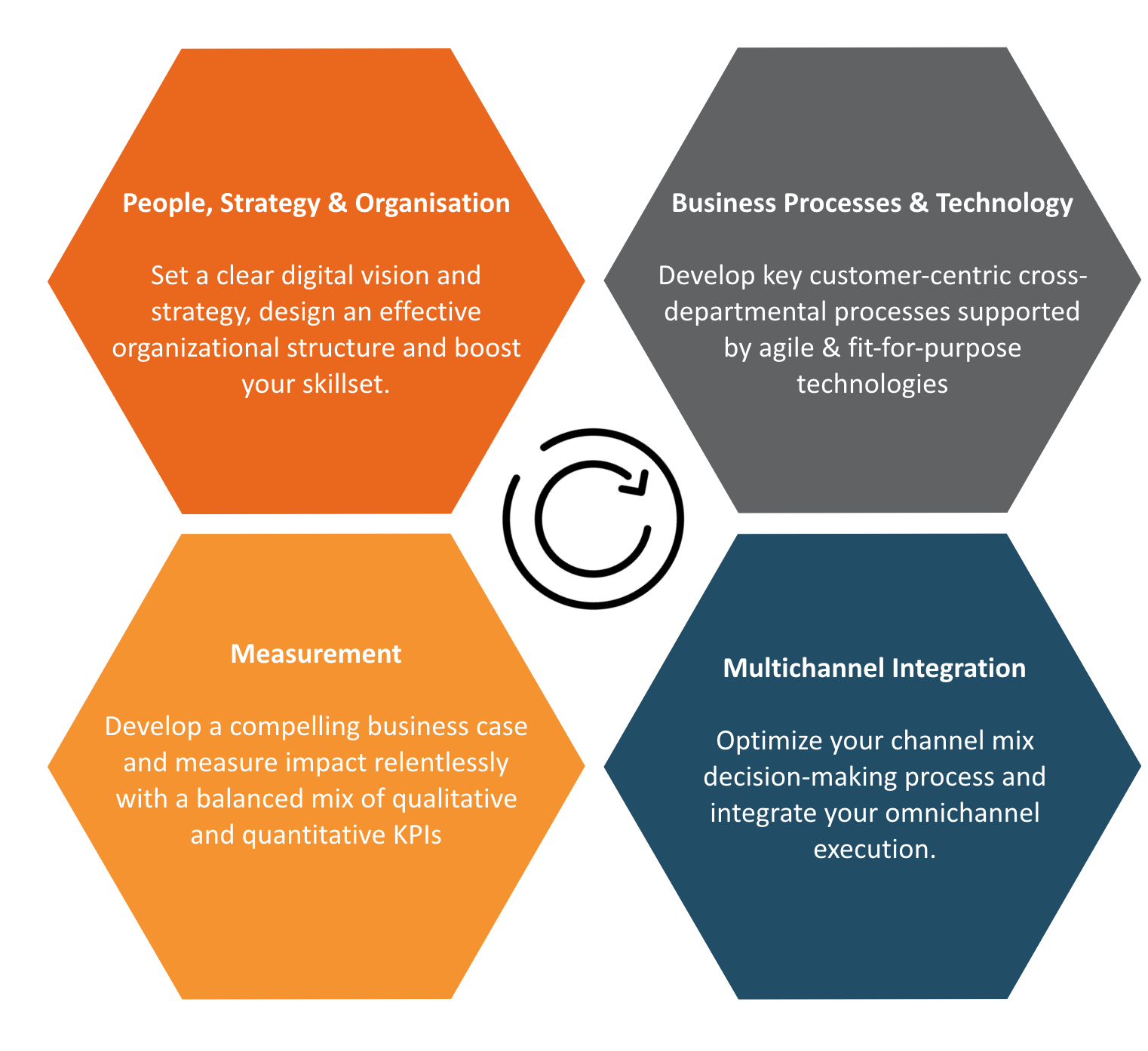 The survey gives outputs which can be used to direct future attention and investment: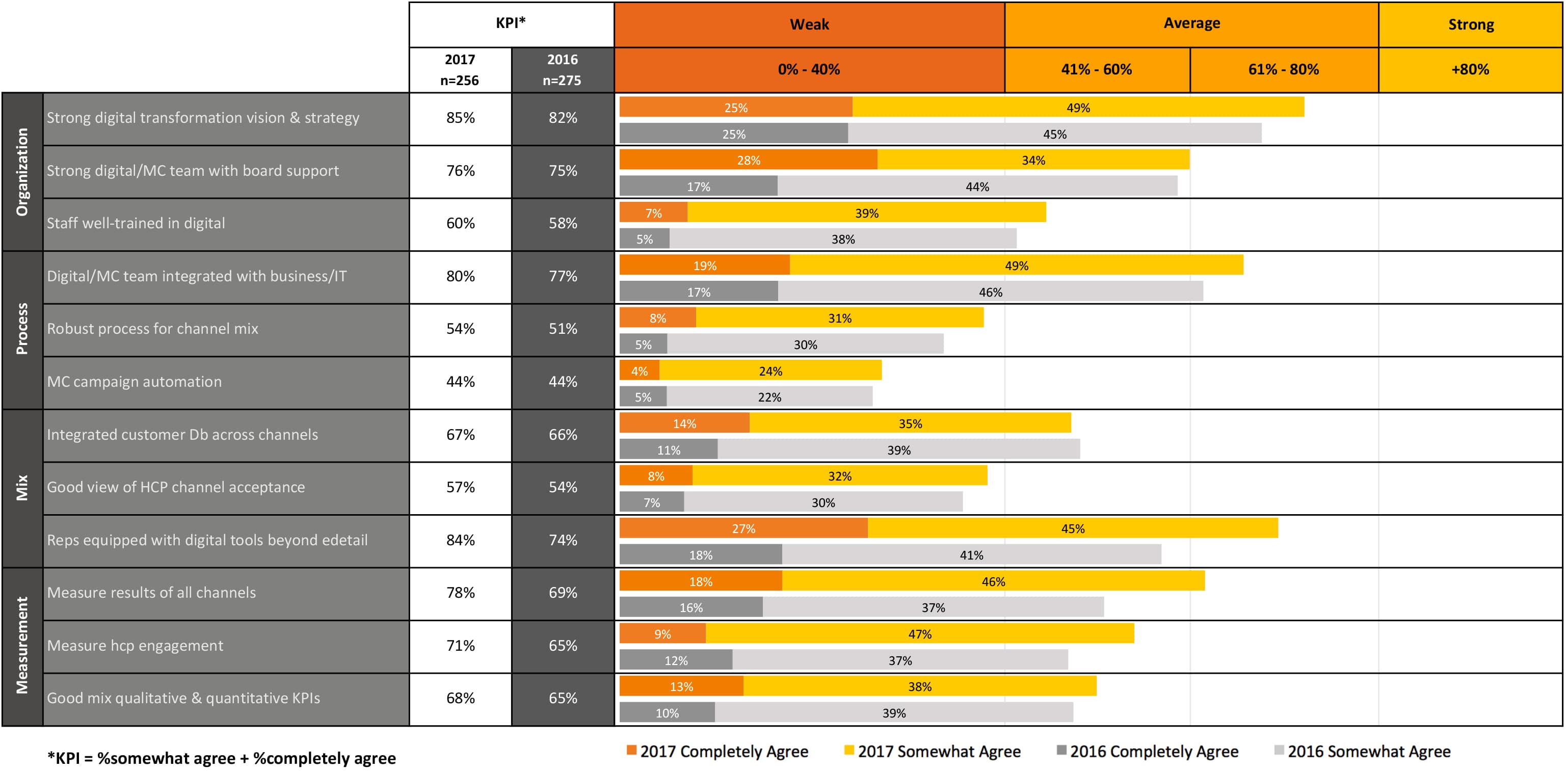 After quantifying your "as is" situation, we can also help you prioritize your digital transformation focus areas in the 4 key dimensions of digital transformation – from strategy roadmaps to capability building, technology support, change management, setting up and executing a high-profile pilot program, …
How do we perform this study?
Using our industry-leading annual Maturometer, we have gathered over 1,000 responses in the past 3 years using an online survey, providing a representative overview on the 4 key dimensions of digital transformation. This dataset is then compared to your data. We produce a benchmarking report, which allows you to easily see how your teams compare internally (HQ vs affiliate, affiliate vs affiliate, marketing vs medical, senior managementvs managers etc); you will also be able to benchmark with other pharma companies in your region, country or TA (custom segmentations are also possible if sufficient data is available) to give you a clear understanding of your strengths, weaknesses and opportunities. These can then be further developed into a fact-based longer-term roadmap and short-term action prioritization. The Maturometer can also be complemented by ad-hoc interviews or an MCM data audit, depending on your priorities.
What do you get as deliverables?
The in-house Multichannel Maturometer has several deliverables:
An extensive (and customized) report showing comparisons to industry standards with insights & recommendations from our experts.
A presentation to your team.
Data set of the survey responses for further internal analysis (anonymised).
Further reading:
For more information on running an in-house maturometer survey, please contact us.