Your evidence-based guide to superior customer engagement in the C19 era - and beyond
Join over 50 life science companies in 40 countries and gain access to highly actionable data on the omnichannel landscape, including 50+ channels and 25+ TAs

Historic mix data may well have lost most of their value. Fresh data will be your "licence to operate" in the next normal.
Navigator365TM Core covers 4 key dimensions:
A comprehensive & dynamic view of 50+ offline & online channels
Fresh insights into post-COVID content & service preferences
A granular view of the media landscape
A detailed competitor benchmark (18 online and offline channels)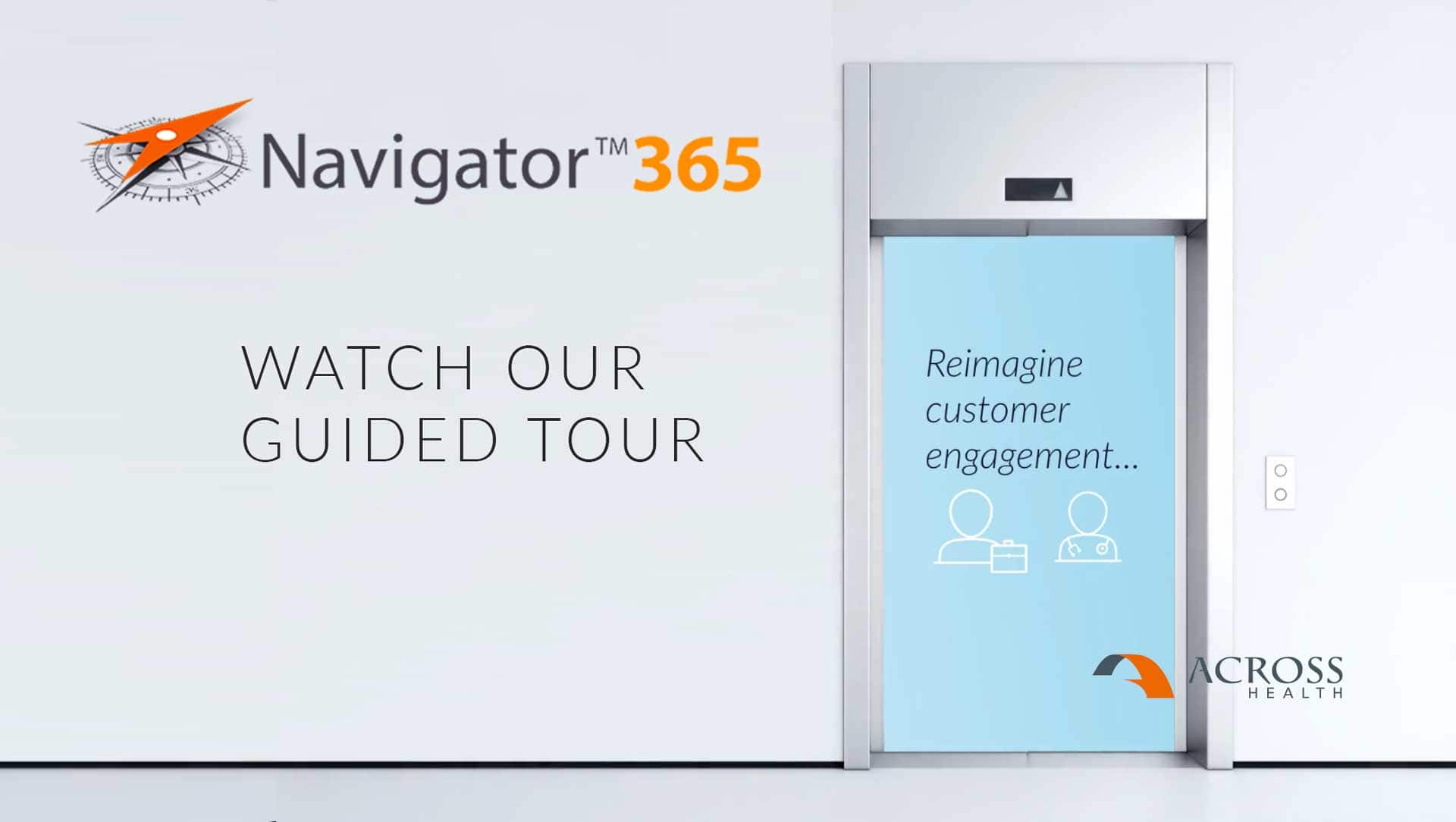 Request your own personal demo or test the platform yourself
Wondering what the Navigator365TM Core offer for your business? Reach out to us to request your own personal demo or test drive the platform yourself by signing up below.
Across Health has 10+ years of experience in evidence-based omnichannel optimization
Across Health, a specialist consultancy focused on evidence-based new engagement models is uniquely positioned to support companies in this area. It has a 10+ year history (NPS = 70+) of helping innovative teams in pharma in terms of actionable omnichannel insights, strategy, execution, and impact measurement, leveraging its experience as well as its unique Navigator data set.
Interested in learning more about what we can do for you?
Reach out to us here.
Further reading:
---
TESTIMONIALS
"The Navigator 365 Powertool is fantastic! Such a useful resource to quickly access channel reach and impact data based on specialty and country. We are keen to communicate this offering to our corporate teams."
Corporate Business Lead: Analytics, Insights + Excellence, top 10 pharmaco
"The Navigator data based on reach and impact has become a critical part in the tactical planning of multichannel activities as it allows a clear and straight forward way to select and consider trade-offs between different channels. Today the Navigator data provides key insights and drives our multichannel decisions both on a regional and country level."
Head of Commercial Excellence Europe, leading biotech company